50 Cent Clowns Deion Sanders, P Diddy, and Kevin Hart For Having Gray Hair, Gray Beards, and Getting Old on Quarantine.
50 cent is an Instagram comedian these days, and Kevin Hart, P Diddy, and Deion Sanders where his victims this time. In a new post 50 Cent clowned them for getting gray hair and beards.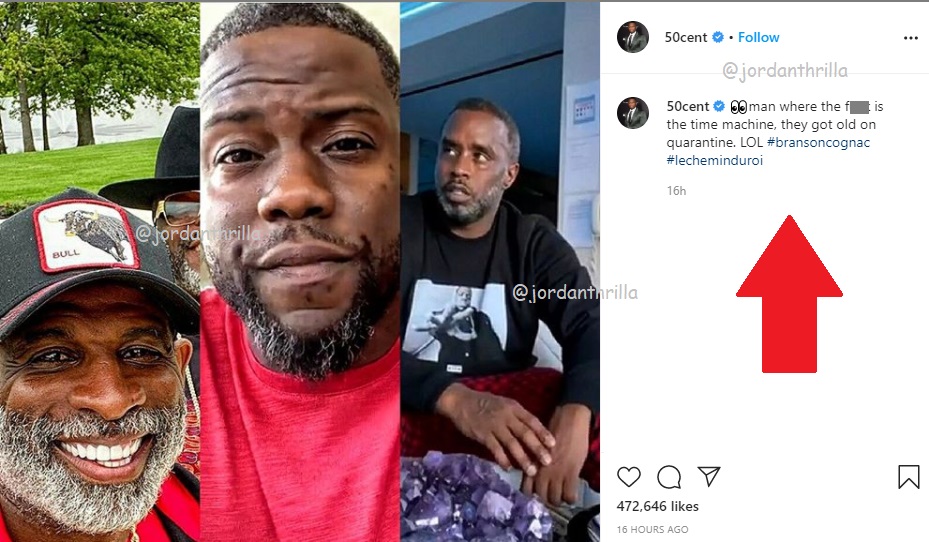 50 Cent is in his 40's himself, but he still doesn't seem to have a single gray hair showing, even during the coronvirus lock down.
It's safe to say, Kevin Hart, Deion Sanders, and P Diddy will be waiting in the wings for the day, when they can return the favor and clown 50 Cent for gray hair and beard.
Author: JordanThrilla