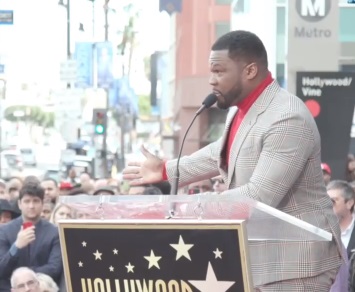 50 Cent Cries in Public For the First Time Ever During Hollywood Walk of Fame Ceremony.

Many people are saying 50 cent finally took an L after he cried in public during Hollywood Star ceremony. It was the first time Curtis Jackson showed true emotion, and let tears flow with the public eye watching.

It's was a big moment for 50 cent, a moment he called his "lifetime achievement award", so the tears were understandable.
The only question will his diehard fans understand the tears? Will this ruin the image they have of 50 cent? Only time will tell.
Congratulations to 50 cent on finally getting his star of the Hollywood Walk of Fame.
Author: JordanThrilla