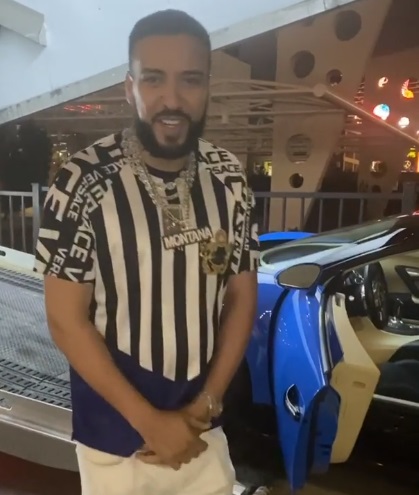 50 Cent Dissed French Montana for Buying a 10 years old 2010 Bugatti and French Montana Responds on Instagram. 50 Cent says to French Montana "It's 2020 why that Bugatti a 2010, put that bullsh*t back on that truck".
French Montana posted a video on IG of his new 2010 Bugatti, then 50 Cent posted message dissing French Montana saying,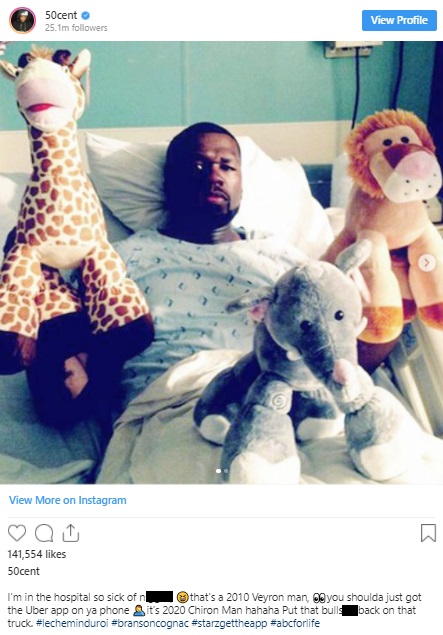 "that's a 2010 Veyron man, ????you shoulda just got the Uber app on ya phone ????‍♂️it's 2020 Chiron Man hahaha Put that bulls**t back on that truck".
French Montana saw the diss and responded with the long message calling out 50 cent for wearing two tone durags and having ashy knees. French Montana essentially calls 50 cent an old washed up ashy kneed hater.
To be fair even an old Bugatti costs millions of dollars so French Montana does have point. 50 cent has a point too however, because French Montana is trying to stunt with a 10 year old car.
It's safe to see we have a new beef brewing for 2020. Both French Montana and 50 cent are funny so this should be a classic beef.