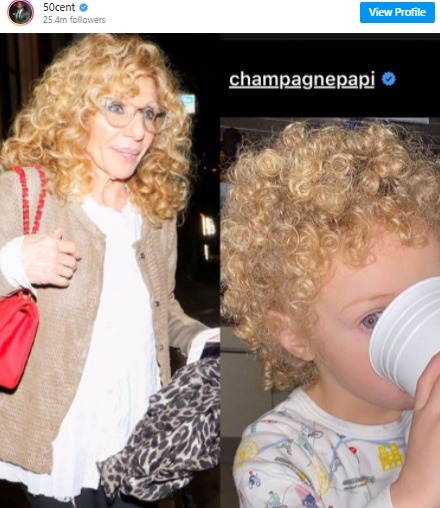 50 Cent Disses Drake First Public Pictures of His Son Adonis. 50 Cent Clowns Drake Son Photos.
50 Cent has reacted to Drake's pictures of his Son Adonis. People think 50 cent's reaction was a disrespectful diss. 50 Cent posted the picture of Drake's Son alongside a picture of his mom, and said "

Drake had his mom a grand baby for real, her genes are strong. I bet she is so happy he looks like her". 50 cent also added a sarcastic smiley to his message.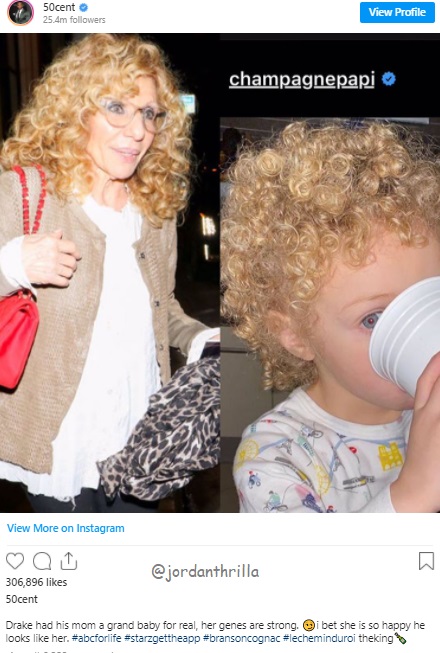 50 Cent seems to be clowning Drake with his comment, and making fun of the way his son looks. Check some of the comments from fans who caught on to 50 Cent reaction to Drake's son photos being a diss.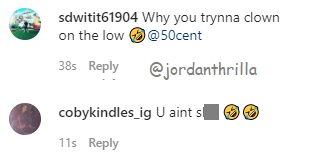 50 cent is the king of subliminally dissing people on Instagram with funny comments, and it seems we can add this to that list.
It will be interesting to see if Drake responds to 50 Cent possibly dissing the first public photos of his son Adonis.
Author: JordanThrilla