50 Cent Makes Disrespectful R Kelly Daughter Joke About Dwyane Wade Transgender Son Zion.

50 Cent made a joke about R Kelly wanting Dwyane Wade's transgender daughter Zaya, and instantly went viral. Many people saw 50 cent's joke about Dwyane Wade's daughter as very offensive.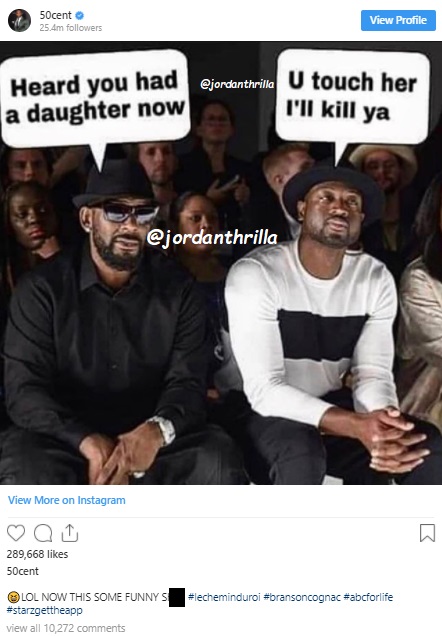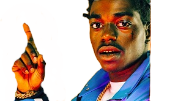 In the joke, 50 cent put the caption "I heard you had a daughter" over R Kelly, then put the caption "U Touch Her I'll Kill Ya".
Dwyane Wade's oldest daughter is now Zaya, who used to be his son Zion.
50 cent is sure to receive backlash for this joke for many reasons, especially since R Kelly is currently under trial for messing with people's underage daughters.
Author: JordanThrilla