50 Cent Says He Will Have Lunch With Son Only If He Pays For The Meal.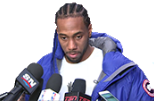 The feud between 50 cent and his first son Marquise Jackson is well publicized. 50 cent said he would eat lunch with his son, only if his son paid for the meal. In other words reconciliation with son comes with a price for 50 cent.

50 cent's grudge against his son allegedly started during the feud with his mother. Marquise allegedly sided with his mom, which created what seems like a permanent rift between the two.
50 cent has publicly insulted his son on any many occasions, making it clear to the world he doesn't care about him anymore.
Hopefully one day they can make amends that doesn't come with a price tag.
Author: JordanThrilla