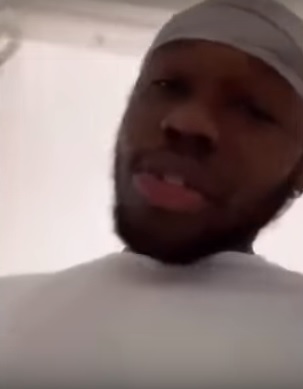 50 Cent Son Marquise Responds To Him Saying He Would Choose Tekashi 6IX9INE Over Him.
50 cent said he would choose a "snitch" over his own son, and now his son Marquise is taking shots back in a new video. 50 Cent's son plays an IG Live video where he said the comments, then asked the question "Did he just say he would claim a rat?".

Although Marquise is laughing you can somehow sense that he was emotionally hurt from hearing his own father say a diss towards him that disrespectful. However, the question he asked is still valid.
50 Cent recently accused Jim Jones of being a snitch, so it's definitely surprising to see him say he would claim Tekashi 6IX9INE over his own son. At the same time it definitely conveys how low 50 Cent thinks of his own child, which may have been intended with the comment.
All in all, the ongoing beef between 50 Cent and his Son is one of the saddest stories in Hip Hop.
Author: JordanThrilla