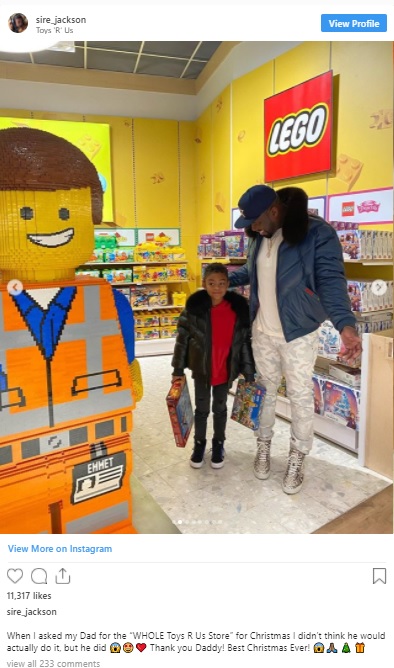 50 Cent Spends $100K to Rent Out Entire Toy R Us Store for his favorite Son Sire as Christmas Present, "Sire's Toys R Us".
50 cent spent $100,000 to rent a Toy R' Us store as a Christmas Gift for his youngest son Sire. It's a gift sure to make his oldest Marquise jealous. In the caption of the Instagram post his son wrote,
" When I asked my Dad for the "WHOLE Toys R Us Store" for Christmas I didn't think he would actually do it, but he did. Thank you Daddy! Best Christmas Ever!".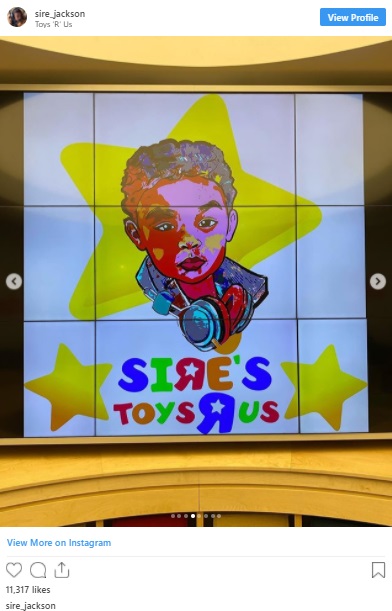 The Toy R Us store even had a custom logo made for 50 cent's son sire that said "Sire's Toys R Us".
50 Cent's baby mama was there as well with their son, so it was definitely a great family holiday occasion.
It looks like 50 cent's son is one lucky camper this Christmas Holiday. 50 cent literally made his dream come true. There aren't too many kids in the world that can say a Toys R Us was rented out for them.
Let's just hope there weren't other kids wanting to get toys from the store while Sire and 50 cent were there taking it over.