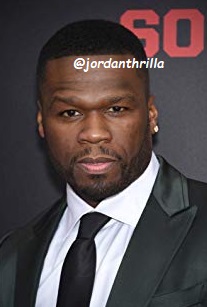 50 Cent Announces New Job At Def Jam Records Offices in Viral Message.

50 Cent has new job, and it involves Def Jam. In viral tweet message 50 Cent announced he has been hired by Def Jam Records.

50 cent's announcement didn't go into detail about what kind of position he got, but one could only imagine it must be a management position. 50 cent made it seem like it was a job no one else wanted to take by saying "Somebody gotta do it".
Def Jam has had many issues over the past few years. Russell Simmons nephew exposed shocking details about Def Jam not too long ago.
50 Cent had good run in the early 2000's as head of his record label G Unit records. He was able to help his artists such as Lloyd Banks and Young Buck have relatively successful runs for a few years.
However, G Unit records ended up failing and most of his artists went broke. Young Buck even begged 50 cent to release him from his contract. 50 cent dissed his artists calling them "lazy".
Hopefully 50 cent learned from his past mistakes as doesn't do anything that will harm Def Jam in the long run. Let's hope for the best for 50 cent and Def Jam.
Author: JordanThrilla