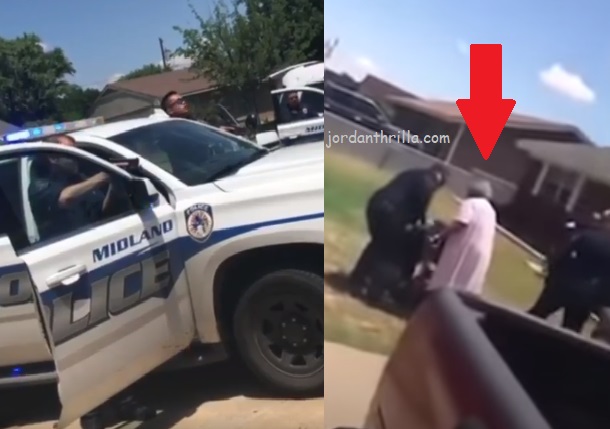 Police allegedly assaulted a 90 year old grandmother shielding her black grandson from police trying to shoot him in a viral video. Reports say the Midland, Texas cops pushed the 90 year old grandmother knocking her to the ground as she stood in front of her grandson, while several police aimed their weapons at him ready to open fire. Her 21 Year grandson named Tye Anders rolled through a stop sign before being surrounded by cops.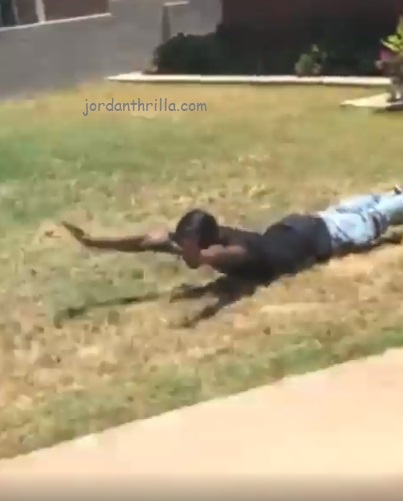 During the incident the 21 years old Tye Anders showed police his hands as he laid on the ground letting them know he had no weapons. The police still kept their guns pointed at him, which eventually made the Grandmother start to shield her grandson from the cops trying to shoot him.
Reports say everything ended with Tye Anders being arrested for driving through a stop sign. Luckily no one was shot.
Author: JordanThrilla