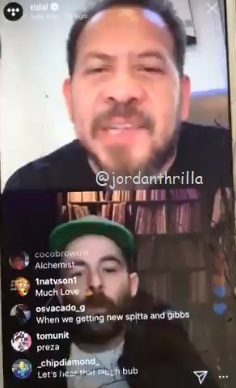 Alchemist Turns Down Madlib Instagram Battle Challenge.
Alchemist really wants no smoke with Madlib. In a new IG Live video, Alchemist declines Madlib's Instagram Battle offer. He was brutally honest with the reasoning behind his backing down.

Alchemist admitted that Madlib would completely "destroy" him in a rap battle. He threw his ego out the window, and kept it completely real. Some Alchemist fans would disagree with his sentiment.
The hip hop world really wanted to see that Alchemist vs Madlib Instagram battle, but it looks like it won't be happening. Alchemist declined Madlib's IG Battle offer with the quickness, a sign of fear and respect.
Author: JordanThrilla