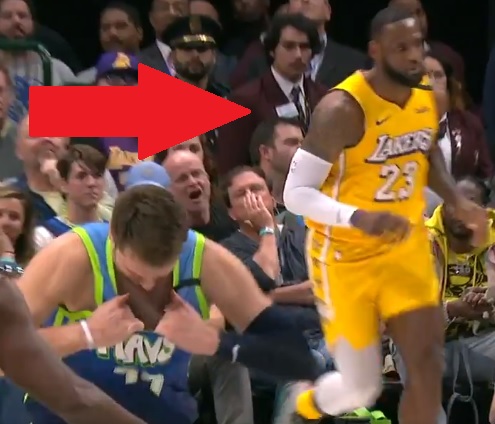 Angry Luka Doncic Rips His Jersey in Half like Hulk Hogan, then Keeps Playing Like Nothing Happened vs Lakers. Hulk Doncic returns.
Hulk Doncic made his appearance again when a frustrated Luka Doncic tore his jersey apart in a fit of massive rage. Doncic just glance down at his jersey a few times after, then kept playing like nothing happened.

The look on Doncic's face after he realized the amount of damage done to his jersey, was one of confusion and embarrassment.
Luka Doncic being the seasoned veteran that he is, remained calm and kept playing with ripped jersey like nothing had ever happened. It was an "if I act like it's not ripped, no one else will see it" moment.
Social Media has responded to the incident with a majority of people saying Luka Doncic is starting to whine to much. Sometimes people forget that Luka Doncic is only 20. For a 20 year old to be able to show this much passion towards wanting to win, is never a bad thing.
Hulk Hogan would be proud too.