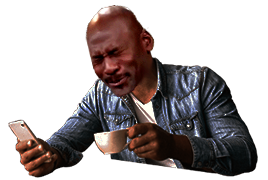 The Popeyes Chicken Sandwich, by now we all are aware it now exists. Whether you're vegan, pescatarian, or only eat beef, you have seen or heard about the chicken sandwich on social media. Now the sandwich might be even more well known than the Chick Fil A version, and rumor has it Popeyes has already generated over 23 million dollars in only a few days.
With lines at Popeyes across the world getting longer and longer, one thing people forget is the stress the employees are going through to keep up with the demand. What used to be an easy day at work, becomes 8 hours of hell. One Popeyes employee, was fed up with the new working conditions the chicken sandwich craze has created, and decided to release a Public service announcement. He let the world know how annoyed and stressed out he was.
The gist of his message was fairly simple. Firstly he wants you to stop buying the chicken sandwich ????. Secondly, if you do order a sandwich, he wants you to not asking for any special accommodations like no pickles or mayo????. Thirdly, if you are going to order a sandwich, he wants you to only order 1, and not 4 ????.
I for one, still haven't tried the chicken sandwich, and don't really plan on it because I try to stay away from fast food. I will admit though, seeing some of the reactions to how good the Popeyes Chicken Sandwich is, definitely makes you want to taste it. Hopefully I don't give in, because I wouldn't want to add to the Popeyes employee pain ????.
#Popeyes #PopeyesChickenSandwich #ChickenSandwich #pickle #worker #employee