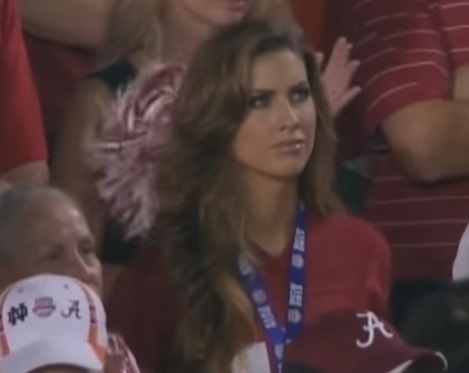 Announcer Brent Musburger goes on Creepy Rant about AJ McCarron's Girlfriend Katherine Webb aka Ms Alabama. Brent Musburger goes on "Katherine Webb Is A Beauty" Rant.
Brent Musburger is viral again for his lengthy creepy rant about how beautiful AJ McCarron girlfriend, Katherine Webb was.
The incident happened in 2013 during the National title game.

Looking back in retrospective, it leaves you wondering what would of happened if this took place in 2020. A lot of people think there would of been a lot of backlash, which is why it has gone viral again.
There seems to be trend this year of old incidents coming back to haunt people. Just a few days ago UGK went viral for something that happened in 1992. Leaves you wondering what will be dug up next by social media.