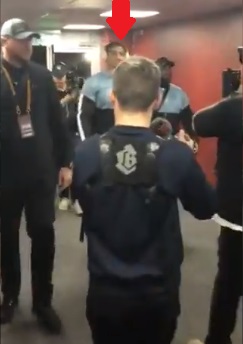 Anthony Joshua Gets Lost On his Way to Diriyah Arena in Saudi Arabia For Rematch vs Andy Ruiz.
Anthony Joshua has finally arrived at Diriyah Arena for his rematch vs Ruiz, but he had a tough time finding his way. According to reports Anthony Joshua got lost while trying to find his way to arena causing him to arrive late. There were also reports of Thunder, which made it even harder for him and his team to find their way.
Reports say it took his team a few hours before they were able to start heading in the right direction.
The good news is he finally found the arena and the match will start as scheduled.