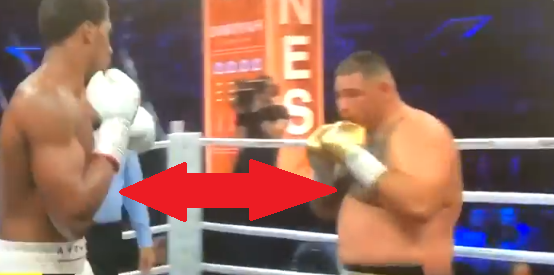 Anthony Joshua Runs Scared From Andy Ruiz The Entire Fight to Regain his Heavyweight Championship Belt in Win.

Anthony Joshua won his rematch vs Ruiz, but the fight was sub par and boring. Compubox stats show Anthony Joshua fought at a distance for 94% of fight. Andy Ruiz taunted Anthony Johsua during the fight telling him to stop running. For Anthony Joshua this was the only way he could possibly beat Ruiz, just run scared the entire fight and throw jabs here and there.
If there is one thing we learned from this fight today, it's that Anthony Joshua wouldn't even last 3 rounds in match against Deontay Wilder. Anthony Joshua is a very average boxer, with no spectacular skills. If he fights Deontay Wilder pray for Anthony Joshua because he may end up in the hospital that day.
Anthony Joshua is not on the level of Deontay Wilder, Victor Ortiz, or Tyson Fury. Media outlets will try to tell you differently but these are the facts.
No one was impressed with Anthony Joshua performance today. It was a match of him running around the ring scared.