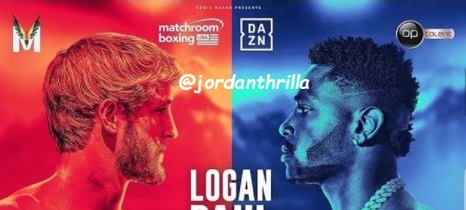 Antonio Brown AB Announces Date for Boxing Match vs Logan Paul on DAZN and Accuses Him of Stealing Money.

The Antonio Brown vs Logan Paul Boxing fight has a date. The fight will take place on September 1, 2020. Antonio Brown claims Logan Paul was using his likeness without his permission to generate revenue before a contract signed. That is the main hold up at the moment.
AB announced the new in a lengthy Instagram post.

In the post he made it clear that there was still no agreement on the fight besides the date of the fight. He talked about Logan Paul and his crew using AB's name to promote stuff he didn't make any money off of.
Antonio Brown likely wants more than massive amount they have already offered.
This would be one of the most entertaining boxing matches ever when it happens, so let's hope Logan Paul and Antonio Brown get this business side of things completely worked out.
Author: JordanThrilla