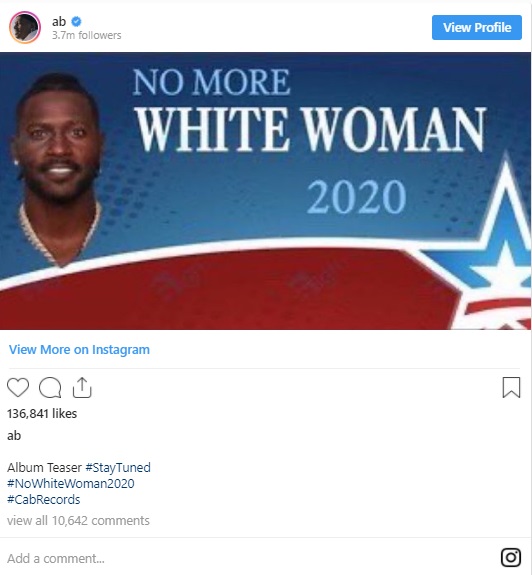 Antonio Brown AB Announces "No More White Woman 2020" Political Campaign and Album on Instagram and Twitter.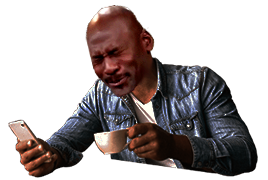 AB announced on social media he is starting a "No More White Woman 2020" campaign and releasing a "No More White Woman 2020" album via Cab records. Antonio Brown is ready to take his "No More White Woman" phrase to a new level, it seems.
This comes after his ex-girlfriend and mother of his three kids, call police to his house to get their clothes. There very publicized feud has been going on for months now.
Judging from the name of the campaign and album, it's safe to say no white female singers will be featured on any songs. There probably might be some white male singers on the album, however.
All in all, it looks like Antonio Brown is not expecting to ever play football in the NFL again pulling stunts like this.