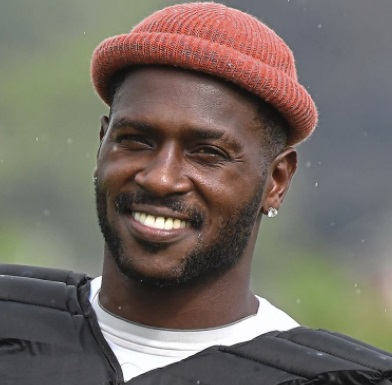 Antonio Brown AB Mugshot Released After He Posts $110K Bail, but Here Is The Real Truth About Antonio Brown's Situation.

The Antonio Brown mugshot has been released after his arrest, and it is instantly viral. Antonio Brown will have to release his passports, guns, get alcohol testing, be monitored by GPS, and get a mental health evaluation.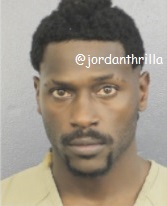 The stipulations don't seem like much because Antonio Brown likely is perfectly fine mentally and likely doesn't drink alcohol given that he was always in shape, when called upon by the NFL over the past few months.
AB appears to be very smart at keeping himself popular through negativity, similar to internet superstars like Bhad Bhabie aka "Cash Me Outside" girl.
People are saying things like "CTE" or "he needs help", but the truth is Antonio Brown is most likely doing these social media antics to promote his personal business endeavors.
On the surface it looks like he is in a dire situation, but then you look at the millions of views his music is getting, the sold out concerts, his upcoming Logan Paul mega boxing match, the fact that he is one of the most popular people in America, and it makes you start to think.
Is his end game just to make money off publicity? The answer seems pretty clear. Antonio Brown has found his career after the NFL, it will be making millions off being a social media superstar in the same fashion people like Danielle Bregoli did.
Author: JordanThrilla