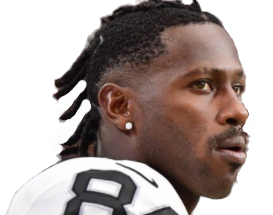 Antonio Brown AB quits, retires, done with NFL Football, and disses Patriots Owner Robert Kraft & Ben Roethlisberger on Twitter. He says "Kraft got caught in the Parlor, AB speculations fired different strokes different folks clearly" and "4 games for Big Ben crazy world I'm done with it". He also wants NFLPA to investigate and hold NFL accountable for his $40 Million in guaranteed money he believes he is owed. Right now he will lose over $29 Million Dollars if Patriots don't give him at least his $9 Million guaranteed signing bonus.
This comes after the Sexual Assault case with Britney Taylor. This comes shortly after his lawyer said, they were receiving calls from several teams interested in signing. This comes a few days after the Patriots surprisingly released, after seemingly giving the vibe they would support him no matter what.
Whats next for AB? That remains to be seen. He could join the XFL or CFL. He could be a commentator. Or maybe he could he been an advocate against Sexual Abuse to help his image, along with helping him win the Civil Case. One thing is for sure, he definitely has a point about Robert Kraft. He was accused and found guilty of sexual assault, and didn't face any kind of punishment. So then why would Patriots release Antonio Brown, if he hasn't even been found guilty? Why also did Big Ben who was accused of rape, only get a 4 game suspension?