Antonio Brown AB says "F*ck The NFL, I'll Never Play that Sh*t Again, Treat Black people worse" in Viral Rant about Racism in the NFL.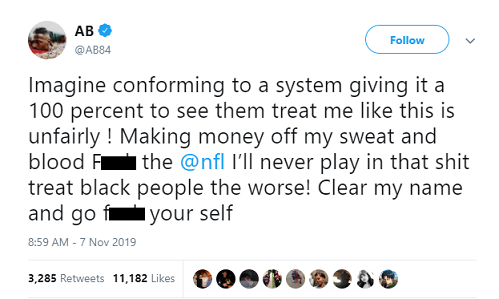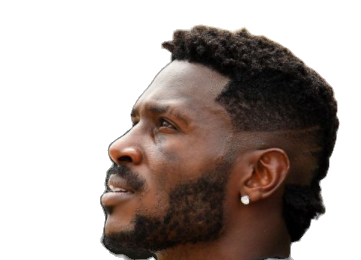 Antonio Brown is quitting football, and he let the world know in an angry rant dissing NFL for alleged racism. In his rant he said,
"Imagine conforming to a system giving it a 100 percent to see them treat me like this is unfairly ! Making money off my sweat and blood F*ck the @nfl I'll never play in that shit treat black people the worse! Clear my name and go f*ck your self"
AB feels the NFL is not giving him a fair shake, because of his race. In a time where the NFL, has been associated with many racist incidents, most notably the Colin Kaepernick situation, some people agree with his sentiment. On the other hand, there are those that say Antonio Brown is just crazy, and the NFL gave him plenty of chances to rectify the problems, with his off the field antics. All in all, it is safe to say, if there was a chance of an NFL team signing Antonio Brown again, he may have just blew it, with this outburst on twitter.