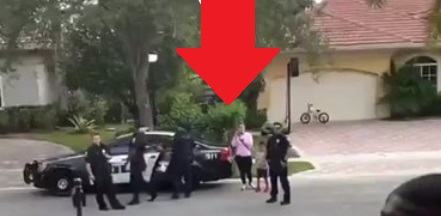 Antonio Brown AB Catches His Ex-Girlfriend Stealing From Him Then Calls the Cops On Her and Got Her Arrested on Instagram Live. AB Says "The Bentley stays, the broke hoes go".
Antonio Brown got his ex girlfriend arrested on IG Live, after he caught her stealing from his Hollywood home.
Antonio Brown cursed out and taunted the police calling them "Hollywood Police" as they were taking her away.
Antonio Brown's girlfriend broke up with him months ago after she accused him of cheating. Since then there have been numerous videos like these with police at Antonio Browns house for various reasons.
This is the first time, we have seen him claiming his girlfriend was trying to steal from him.
The saga of Antonio Brown vs his ex girlfriend seems like it will never end.