Arizona High School Student Wearing #24 Makes a Buzzer Beater Shot Game Winner While Crowd Chants "Kobe" name.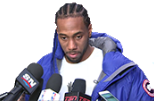 A student at an Arizona High School is viral after he wore a Kobe Bryant #24 Jersey then hit an amazing buzzer beater shot during the game.

The moment was poetic, like something written out of a story. The emotion in the arena was unlike anything ever seen before. It's the type of inspiration only someone as legendary as Kobe Bryant could give someone.
This is the same motivation the Lakers team will probably have the rest of this season, that will make them one of the toughest teams ever to eliminate in the playoffs this year.
RIP Kobe Bryant, Gianna Bryant, and 7 others who passed away in the tragic helicopter accident.
Author: JordanThrilla