ASAP Rocky and Rihanna Are Officially Dating After Her Breakup with Billionaire Ex-Boyfriend.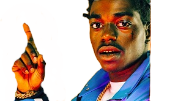 A$AP Rocky and RiRi are officially a Hollywood couple. The news of their new romance relationship instantly went viral across the internet.
ASAP Rocky ended 2019 on a bad note after a $ex tape was leaked with him in it and he got arrested in another country, but it seems like 2020 is going to be a much better year for him.

This new development just goes to show why Rihanna is most peoples dream woman. She was dating a billionaire, and now is dating someone with considerably less money. This means Rihanna truly values personality over money.
Author: JordanThrilla