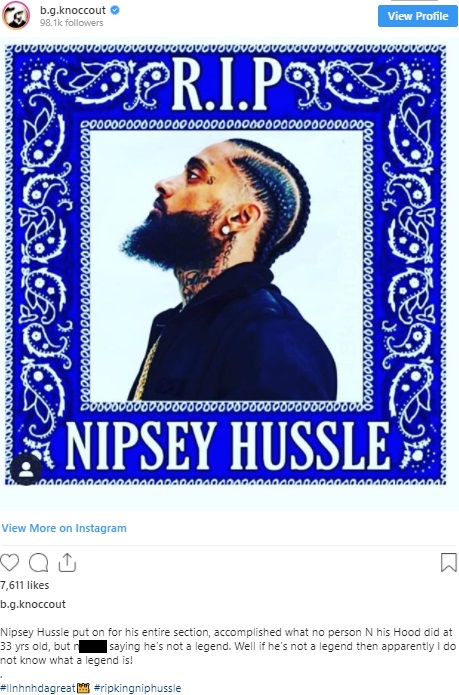 B.G. Knoccout Responds to Wack 100 Comments Saying Nipsey Hussle is not a Legend.
BG Knoccout responded to Wack100 saying,
"Nipsey Hussle put on for his entire section, accomplished what no person N his Hood did at 33 yrs old, but n***** saying he's not a legend. Well if he's not a legend then apparently I do not know what a legend is!"
His message was loud and clear. Basically, he is telling Wack100 that he couldn't walk in Nipsey Hussle's shoes, and has no business talking down on him.
Nipsey Hussle did more than any LA artist and was only 33 when he died. The day before his death, he was getting ready to meet with Cops in the city to discuss how to fix unfair prison sentencing towards minorities in the area. For some reason Wack100 keeps choosing to overlook Nipsey's overall impact. Wack 100 hasn't responded to BG Knoccout's comments yet, but surely he will.