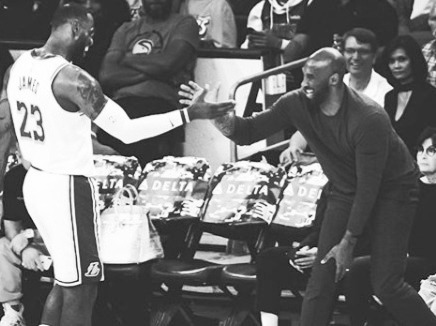 Bad Bunny Releases Kobe Bryant Tribute Song '6 Rings'.

Bad Bunny has a new song dedicated to Kobe Bryant called "6 rings". The song is entirely in Spanish, paying homage to the fact Kobe's was very fluent in the Spanish language.

Details how much he impacted the lives of millions can be heard on the track. It shares personal stories of how Kobe affected his life, to convey how people every where are feeling right now.
To basketball fans around the world, losing Kobe like this was almost like losing a next of kin. Bad Bunny like many people grew up watching Kobe from the days he was shooting airballs as a rookie, to the days of him winning 3 championships row, to the days of him winning 2 championships in a row, to the days of him scoring 60 in his final game.
RIP Kobe Bryant, Gianna, and the 7 others who passed away in the helicopter crash.
Author: JordanThrilla