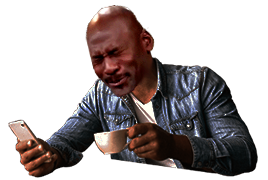 Baron Davis wants all the smoke Ice Cube, and Baron Davis wants to fight Ice Cube over BIG3 drama #bustas. Baron Davis is one of the toughest NBA players of all time. Known for his monster against Mavericks when Warriors an 8th seed upset the 1 seed Mavericks in the first round of NBA playoffs.
That tough trend continues even after his retirement. Apparently Baron Davis is very unhappy that his name keeps being mentioned by Ice Cube and The BIG3 in articles. Now Baron Davis has sent a clear warning threat to Ice Cube and BIG 3 "I told ya'll in group chat. Keep my name out ya mouth. If you need me to really address the sh*t I will #bustas"
Ice Cube responded with a simple "You got my number". It's clear the beef is on. Both these guys live in a LA too, so it won't be hard for them to find each other. Story is still developing.
#IceCube #BIG3 #BaronDavis #fight #smoke #bustas