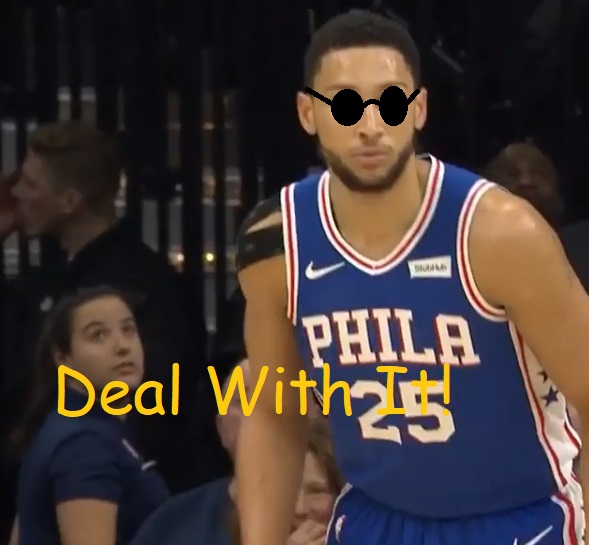 Ben Simmons Makes the First Three Point Shot of His NBA Career in Epic Fashion during Sixers vs Knicks.
He Finally did it. Ben Simmons has finally made a three point shot in a NBA Game. Ironically, it came against the king of L's the New York Knicks. In epic fashion as the ball went through the net without touching the rim, you could hear the commentator scream "He did it!".

It brought tears to the eyes of basketball fans everywhere, even those that aren't Sixers fans. A lottery pick NBA player that likes to play point guard, finally made a three point shot. A player that people consider a superstar was finally able to do part of his job. It only took him 4 seasons to accomplish the task.
This day will never be forgotten.
Author: JordanThrilla