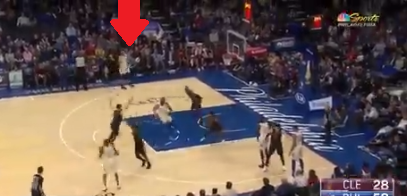 Ben Simmons Makes The Second 3 Point Shot of His Career and Scores 26 in First Half while only missing one shot vs Cavaliers.
I can't believe I'm about to say this, but Ben Simmons has done it again. Ben Simmons just made the second 3 pointer of his career, en route to scoring 26 points in the first half during Sixers vs Cavaliers. It might be the best offensive display of his career so far. He only missed one shot.
The excitement in the arena was through the roof as they saw his three actually go through the net. Ben Simmons hadn't made three in his entire NBA career up until this season. It took him over 3 years to make his first three.
People always said if Ben Simmons gets a jump shot "watch out", it might be time to start watching out.
Author: JordanThrilla