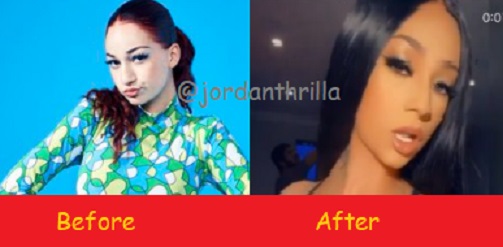 Bhad Bhabie Becomes a Black Woman and Goes Viral For Looking like Cardi B Now in a New Video. Danielle Bregoli looks like a black girl now after changing races.
Bhad Bhabie looks like Cardi B now. In a new video Cash Me Outside girl Bhad Bhabie showed off her new black woman look.

Bhad Bhabie has changed her race.

Fans were surprised to see Danielle Bregoli looks identical to Cardi B now.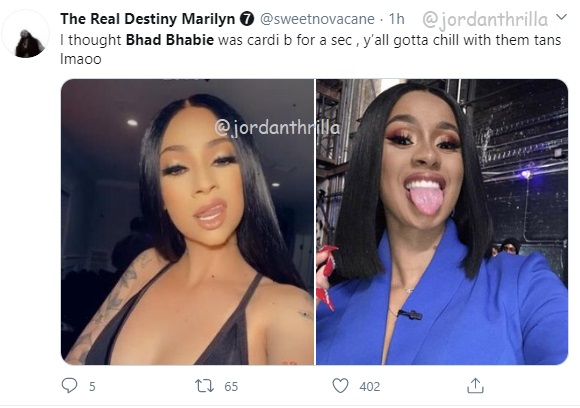 You really can't tell the difference between Bhad Bhabie and Cardi B now. Everything down to their skin tone is almost exactly the same. Bhad Bhabie truly looks like she has changed races, and become a black woman. Almost like the opposite of Michael Jackson did.
No one thought in 2020 we would be saying that Bhad Bhabie looks like a black woman now. Truly one of the craziest years ever.
Author: JordanThrilla