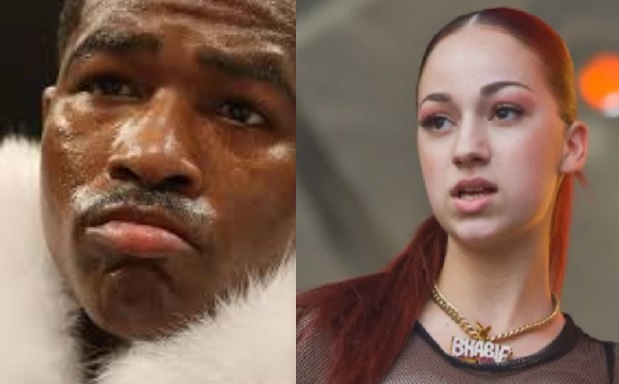 Bhad Bhabie Exposes Boxer Adrien Broner Trying To DM her on Instagram, then posts Akon "Locked Up" Video. Adrien Broner exposed for trying to talk to 16 year old girl.

Cash Me Outside girl Danielle Bregoli exposed Adrien Broner trying to message her on IG. Adrien Broner writes "Text me crazy girl" in the screenshot she posted of her phone. She included a clip from the Akon music video "Locked Up", insinuating Adrien Broner should go to jail for trying to holler at her.
Adrien Broner is 30 years old, while Bhad Bhabie is only 16. The age difference is very alarming.
It's not clear whether Bhad Bhabie is trolling or not with the screenshot, but if they are actually real, Adrien Broner might be in some hot water.