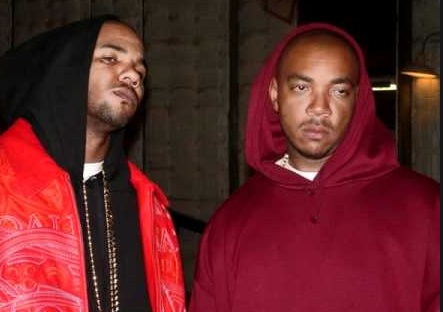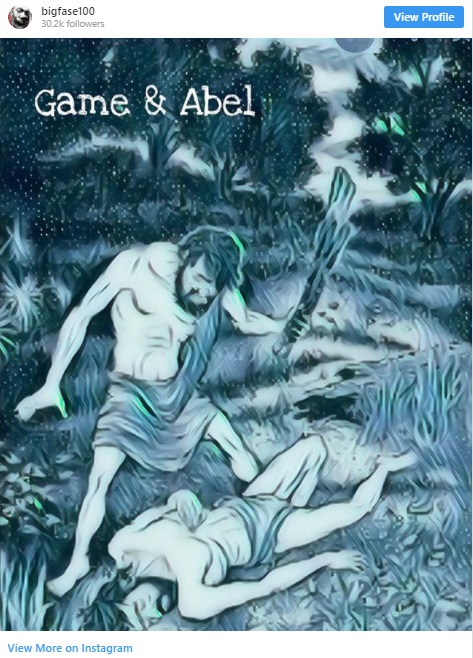 Big Fase 100 responds to Game's 'Hug the Block' track by Dissing Game calling him a "hater" in Instagram Rant, with a "Game and Abel" photo making reference to "Cane and Abel" biblical story.
Big Fase 100 heard the "Hug the Block" track from Game, and he isn't happy about. In a lengthy Instagram Rant, Big Fase dissed The Game calling him a "hater" for making the song. He added a picture that made reference to Cane and Abel, a biblical story.
In that story, Cain murdered Abel because he was jealous of God favoring Abel for sacrifices he made to help Cain. In his full statement he said,
"To use a ni**** up and leave him stuck in the streets for 14 years is one thing.. But to hold all this invalid hate and disdain for a n***** is beyond my comprehension.
I haven't heard the bull**** but enough of it has been translated for me to understand that the hater is in your mirror. In 2005, I left after months of feeling underappreciated and not needed… and got confirmation of that when the reposessions began instead of what I hoped would be a just a misunderstanding repaired by a brotherly talk to get things straight.
My love for hip hop birthed yours and if my short lived push as an artist was to only spawn your career and make a way to success then that must have been the creators plan.Never once have I said.. "That should be me". I was very accepting of my role in the movement. But room to grow and being trusted to make a move or even have an opinion were things that I assumed were part of it.I walked away from what I helped to build with nothing.Before I could become a "NIKE" ( just do it n*****), I'll just go back to the turf and be the n***** I always been.
I kept pushin and tried to make the best of it (Brazil Street Records/One Hunned Entertainment) and every path to the bag was in one way or another blocked by you. I spent too much time trying to make it make sense. It never will.Color me bad.. But u can't color me a hater n*****.