Bill Walton Does Worse Gunshots Imitation Ever on Live TV during Utah vs Kentucky College Basketball Game.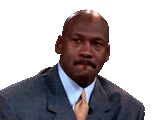 During Utah vs Kentucky basketball, Bill Walton did the worst gunshots imitation you might ever hear. They sounded more like laser shots. Most people hate most sports commentators for their dull verbiage, but Bill Walton is always must hear TV.
His gunshot imitation quickly went viral, with many people wondering what just happened.
It was just another classic Bill Walton moment. The older he gets the funnier they become.