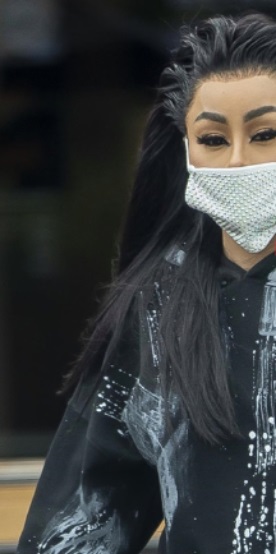 Blac Chyna's strange new quarantine photos with drastically different look have gone viral. People are speechless at how much Blac Chyna's appearance has completely changed since the coronavirus pandemic started. It almost appears as if Blac Chyna is literally wearing a face mask, underneath facemask now.

Some people think Blac Chyna looks like a real life anime cartoon character now. A lot of people are just downright worried, repeated plastic surgeries never ends well, as we have seen many times throughout Hollywood history.
Hopefully Blac Chyna is happy with her new look, and doesn't go through anymore drastic changes.
Author: JordanThrilla