Black Man Almost Arrested by Police for Finishing Up His Breakfast Before Taking Train to BART Station in California Bay Area.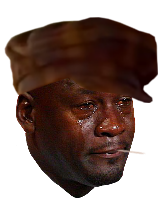 A man was eating his breakfast, minding his own business when he was threatened with arrest. To make things worse, the police officer was called there because a woman was publicly intoxicated. It's a story that has many people confused. Here is the tweet below that alluded to this:

Essentially in this situation, it appears the cop felt it was more important to arrest a man for eating, than it was to actually investigate a much more dangerous situation, they were originally called for. I mean let's be honest, it's not rockets science. In any other situation it would be the better choice to help with the publicly intoxicated individual, rather than a person eating a sandwich.