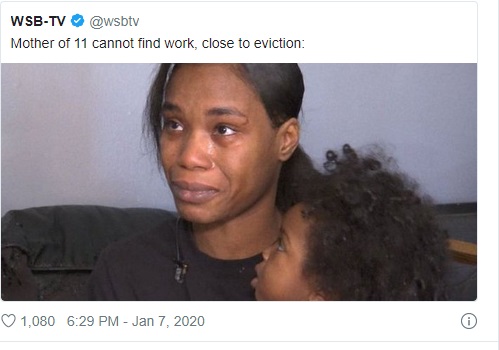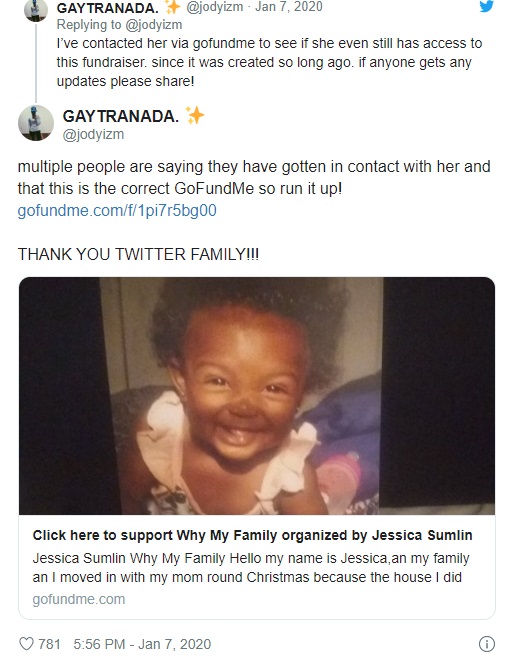 Black Single Mother named Jessica Laid Off From Her Job on Christmas Day, Gets New Job and Massive Donations with the help of Social Media and Twitter.

A black single mother who was fired on Christmas Day and about to be evicted, now has a new job and thousands of dollars after social media raised money for her, and helped her find a new well paying job.
When the tweet was sent out saying "She got a Job!!!", social media rejoiced. Here are the details of her new job: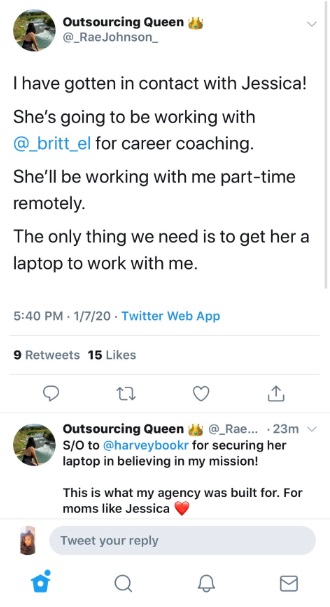 This goes to show how powerful social media can be when used for good purposes. Now Jessica is on a path to success after being in a dire hopeless situation. Her child will now grow up comfortably.
There is always hope, even when you think all is lost.