Blueface Beats Up a Woman and Gay Man who Tried to Sneak Punch him and Snatch His Chain in the Club.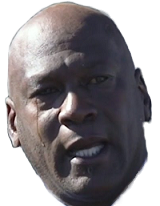 Blueface allegedly nearly beat to death a woman and gay man who tried to snatch his chain and sneak punch him in the club. In the video Blueface and crew are seen stomping punching two people on the ground. They then walk away calmly like nothing happened. The man and woman are allegedly in bad condition with multiple injuries including broken bones.
What's not clear to see in the video is what started the incident. The rumors say they tried to snatch Blueface's chain and also sneak punched, but that is all speculation unless I'm missing something in the video. What is shown in the video is the aftermath of what transpired to provoke him.
Surely soon a concrete story will come out on what happened, and we'll make sure to report to you. Story is still developing.