Blueface Gives Shiggy Career Advice on Trying to Become a Comedian Rapper, "You need to look cool". Blueface Gives Shiggy some Game at Rolling Loud LA.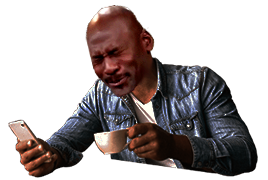 In most cases Blueface should be the last person to get career advice from. However, when Blueface tried giving Shiggy some game at Rolling Loud in LA, he seemed like the perfect person to be giving him career advice.
Blueface kept it simple and real for Shiggy, saying if he wants to rap he needs to look "cool". He then told Shiggy he doesn't look cool with a condescending laugh. The last piece of his advice was to stay in his lane, and keep being a comedian.
He basically tried to kill all of Shiggy's dreams of one day being a respected rapper. Some people say the truth hurts, if it really does then Shiggy was in extreme pain listening to what Blueface said.