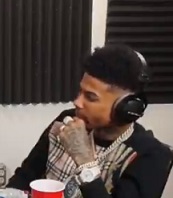 Blueface responds to Nipsey Hussle's artist, who threatened him and Wack 100 for disrespecting Nipsey Hussle.
Blueface took to Instagram to Respond to Nipsey Hussle's Artist Killa Twan, threatening him and Wack100 for dissing Nipsey Hussle. In the now deleted Instagram post Blueface said,
"Y you ain't f*** over the n**** that shot cuz tho"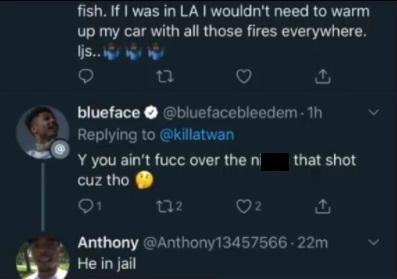 Blueface was alluding to no one going after Eric Holder after he murdered Nipsey Hussle. It's clear Wack 100 and his artist Blueface, aren't planning on backing down due to the hate they have been receiving after their controversial comments about Nipsey.
They seem to be standing firm with their comments, no matter what people say to them.
With Blueface's album coming out in December, it seems like he is trying to build as much controversy around himself as possible. However, he might be choosing the wrong path to creating controversy, as it may end up affecting his record sales, and career.
Kodak Black for example, was dropped from Dave East's album, and numerous other songs after he disrespected Lauren London. Blueface could likely start to see the same fate.
Author: JordanThrilla