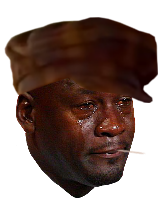 Boxer Patrick Day has died at Age 27 after being in a coma for 4 days. His death comes after a brutal knockout loss to Charles Conwell in the 10th round. Cause of his death is being called a "Traumatic Brain Injury". This would be one of many times this year boxers have died after a match due to brain injuries.
Here is a heartbreaking message Conwell left for Patrick Day on Twitter:
"I never meant for this to happen to you. All I ever wanted to do was win. If I could take it all back I would. No one deserves for this to happen to them. I replay the fight over and over in my head thinking what if this never happened and why did it happen to you. I can't stop thinking about it myself. I prayed for you so many times and shed so many tears because I couldn't even imagine how my family and friends would feel. I see you everywhere I go and all I hear is wonderful things about you"
Patrick Day looked dazed early on in the fight after a first knock down. As the fight continued he kept taking vicious punches to the head, before being knocked out, and never waking up. It seems like another case where you have to ask, why the fight wasn't stopped earlier? Pray for his family through this tough time.