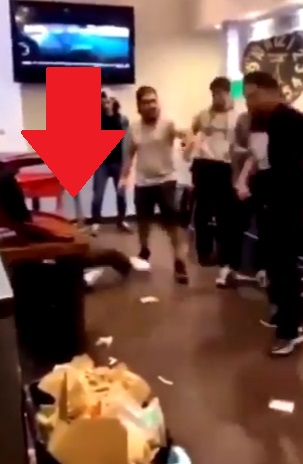 Brother Nature Gets Jumped and Beat Up For No Reason by a Group of Men in a Fight at a Restaurant.
Nature enthusiast Brother Nature was badly jumped today by a group of men for seemingly no reason. In a shocking video that has since gone viral, Brother Nature can be seen curled up on the ground defenseless as a group of people beat him up and poor food on him.
After he tried escaping the restaurant the group of people follow him outside and beat him up some more. Details on what started the incident have not been released, but it seemed like he wasn't doing anything. Lets hope he is Okay, and the people who jumped him get caught by the law.