A Bulgarian IG Model addicted to acid lip injections revealed photos of her lips after 20 injections. Andrea Emilova Ivanova showed her lips swollen to quadruple their original size in the viral pictures. Reports say she has spent thousands of US dollars on lip filling injections due to her addiction. On social media she is known as the "real life barbie".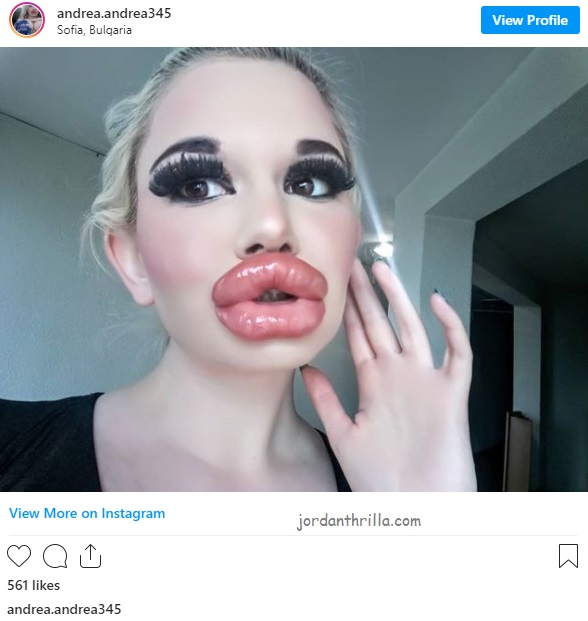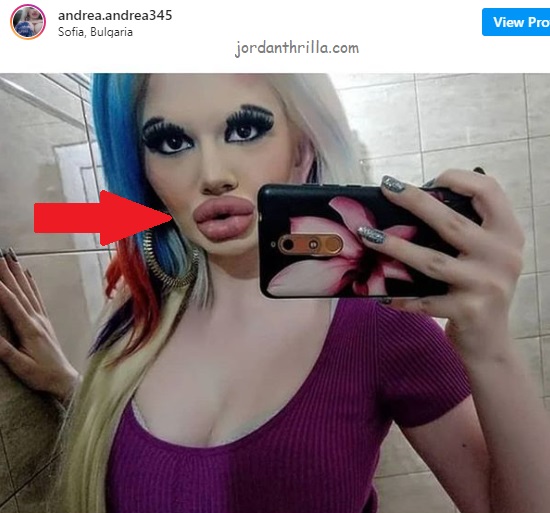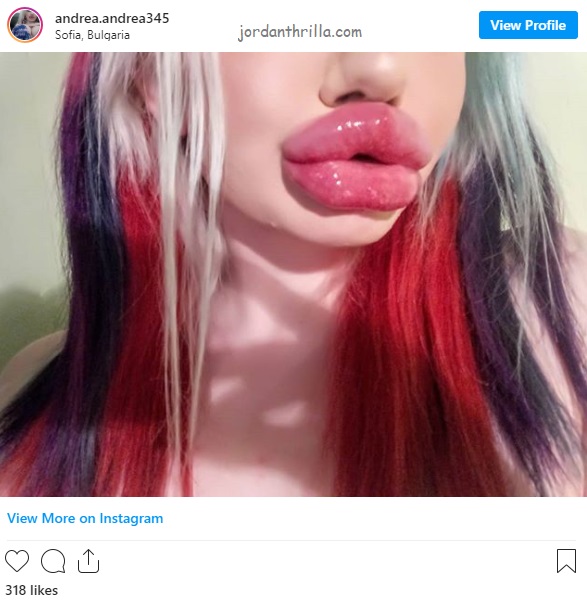 The Bulgarian IG model ignores critics who say she is addicted to lip injections, saying that her opinion is the only one that matters. Ironically in

Andrea Emilova Ivanova's opinion her lips aren't big enough, and she is still in the process of getting even more lip filler injections.
At some point this woman will hold the crown of having the biggest lips in the world, if she doesn't already. If you ever wondered what lips would look like after 20 injections, all you have to do is find this Bulgarian Instagram model named Andrea Emilova Ivanova.
Author: JordanThrilla