Cardi B – My Wrist Featuring Nicki Minaj, ‪Megan Thee Stallion‬ & DaBaby Premiering Soon in 30 minutes.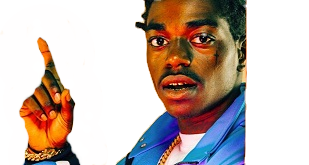 A new Cardi B song featuring Nicki Minaj, Megan Thee Stallion, and the DaBaby is allegedly premiering soon according to live youtube video with a countdown. This is shocking since Cardi B and Nicki Minaj were supposed to be beefing. Nicki Minaj also announced she had retired from rap a few months ago.
If this song really premieres in the next few moments, it would be legendary. Many hip hop fans never believed Nicki and Cardi B would get on the same track together again.
Hopefully this isn't a case of "too good to be true".
Update: It looks like it was a case of "too good to be true", however it does appear Cardi B is on the end of the track. Not sure why or how.