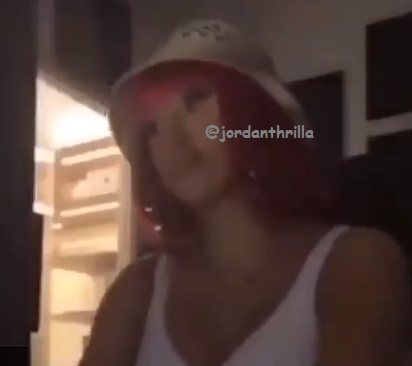 Cardi B says Celebrities Are Being Paid to Say They Have Coronavirus in Viral Video.
Cardi B thinks celebrities are paid to act like they have coronavirus. In a new rant video Card B says celebrities are being paid to come on camera, and say they have coronavirus.
As we all know, celebrities have been announcing they COVID-19 left and right. Idris Elba, Tom Hanks, Marcus Smart, are just a few examples of famous people who made coronavirus announcements.

Almost all the celebrities and athletes announcing they have coronavirus had no symptoms at all. Conspiracy theorists began to speculate that their may a money factor in the mix, and Cardi B might be confirming this.
Cardi B saying celebrities are paid to say they have coronavirus might sound far fetched, but she definitely makes an interesting point. Plus she's in Hollywood, so she has access to knowledge the average person doesn't.
Author: JordanThrilla