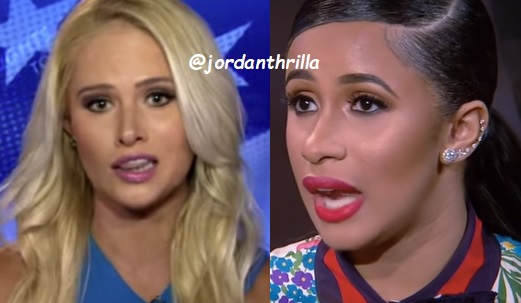 Cardi B Threatens to Fight and Beat Up Tomi Lahren on Twitter For Dissing Jay Z and Beyonce Sitting During National Anthem.

Cardi B wants to fight Tomi Lahren, and she wants you to get he a leash really quickly. After Tomi Lahren made a Twitter post calling Jay Z a former crack dealer, Cardi B said "Get Me My Leash".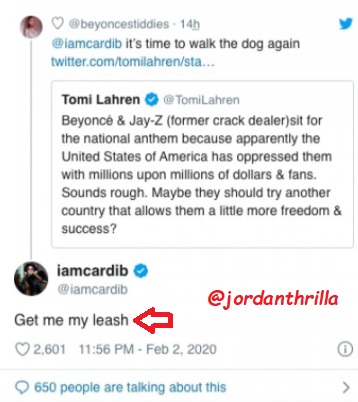 When someone says get me my leash, it means they are ready for war. The next time Cardi B and Tomi Lahren cross paths we may see a impromptu MMA fight.

If you're wondering what Cardi B fighting skills are like, you can go back to a Love and Hip Hop episode. She seems to be very resourceful and has great aim when throwing shoes.
In Tomi Lahren's case there isn't any video footage to judge her possible fighting skills by, so she could surprise the world.
All in all, it looks like Tomi Lahren is making a lot of new enemies with her candid disrespectful comments about Jay Z.
Author: JordanThrilla