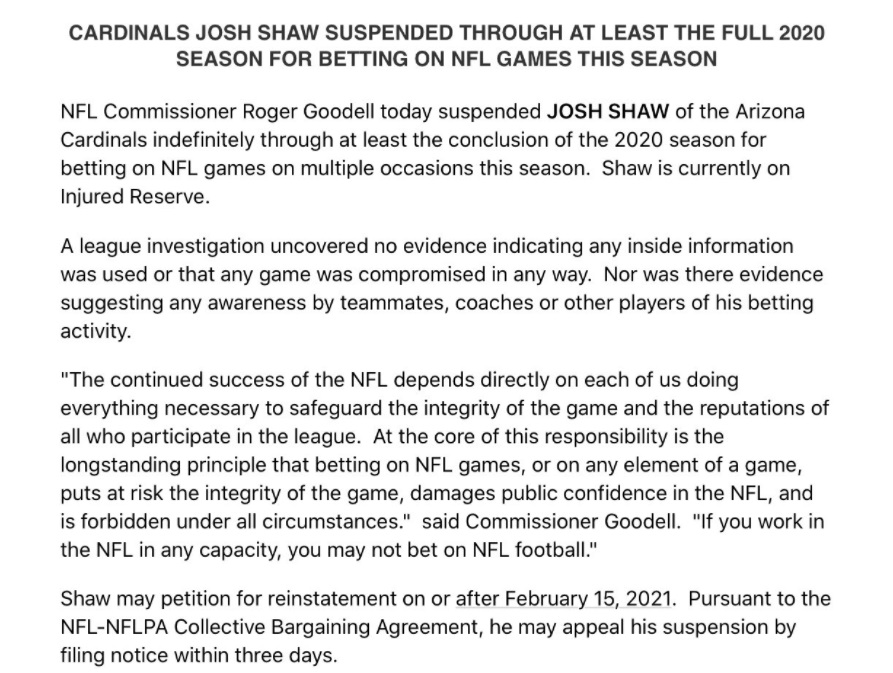 Cardinals Defensive Back Josh Shaw suspended for entire NFL 2020 season for betting on games.
Former USC and Cardinals current DB Josh Shaw has been caught betting on NFL games, and suspended for the entire 2020 season. NFL released a lengthy statement confirming the suspension, and condemning him. It's like the football version of Pete Rose. It's also like the football version of NBA referee Tim Donaghy.
Just like those two, he received a hefty punishment. In sports, betting on games as a player is a quick way to get rich, especially when you can affect the outcome of games you bet on. However, when you get caught like this, it usually spells the end of your career. We may not see Josh Shaw back in the league ever again, even after his suspension is over.