Carmelo Anthony Salutes his Son on La La's Iphone FaceTime during Blazers vs Bulls Game on Live TV.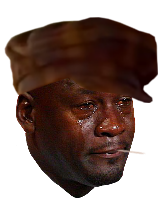 It was a father son moment for the ages. As Carmelo was relishing the moment of his great bounce back game, his ex wife La La Anthony held an Iphone with his son on FaceTime, and Melo gave his son a proud salute. You could feel the happiness in the air.
Carmelo Anthony had 25 points on 10-20 shooting, and look as spry as ever. He probably was trying to show since he saw his ex LaLa was watching.
Blazers got the win, Carmelo got the glory, and his son will never forget the family moment. It was a great day in Blazers land.