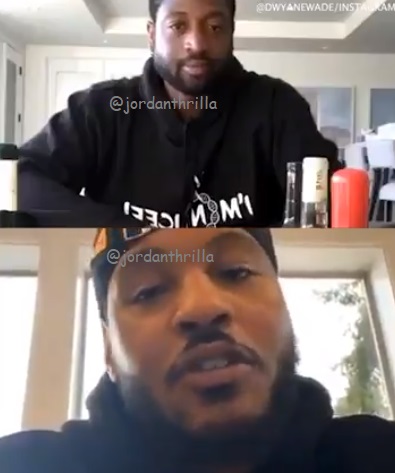 Carmelo Anthony Tells Story about First Earning Respect from Kobe Bryant.
When you're a player as legendary as Kobe Bryant, other players want your respect. Carmelo Anthony told a story about how he first earned Kobe's respect during a Instagram Live session with Dwyane Wade.

Carmelo Anthony's always had the utmost respect for Kobe Bryant. Their playoffs series against each other when Melo was with Denver, was one for the ages. A lot of Carmelo Anthony's offense, has hints of Kobe Bryant's game in it.
It's no surprise that Carmelo Anthony would remember the story of how he first earned Kobe Bryant's respect.
Author: JordanThrilla