Carmen Electra says Dennis Rodman smashed her on Bulls practice court in a new report from Los Angeles Times. The story behind Carmen Electra and Dennis Rodman hooking up on Bulls practice court is spicier than it sounds.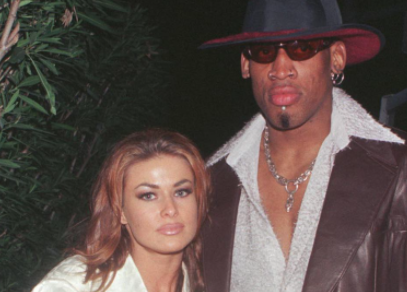 Carmen Electra said Dennis Rodman told her he had a surprise, then blind folder her. When she took of the blindfolds, she claims they were standing in the middle of court at Bulls practice facility. From that point Carmen Electra and Dennis Rodman hooked up everywhere in the facility including the basketball court, physical therapy room, and weight room.
It's a story that may make his former Bulls teammates wish they washed their hands after using that weight room the next day.
Author: JordanThrilla