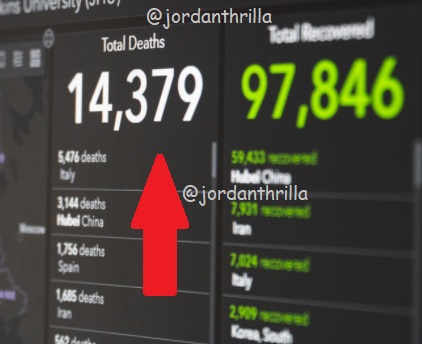 CDC was exposed for amending rules on how coronavirus COVID-19 deaths are counted with proof provided. A new report shows CDC changed the guidelines to allow COVID-19 deaths to be counted without actually testing for coronavirus.
Alex Berenson provided the proof from the CDC Website, with a document showing the CDC amended on March 24, 2020.
Based on the changed CDC rules for reporting coronavirus deaths, people who are dying from various complications don't actually need to be tested for coronavirus. A doctor can just choose to say coronavirus was the cause of death, without ever actually testing the patient for the virus. This could likely lead to inflated death counts from a statistics standpoint.
It's hard to deny a claim when someone provides concrete evidence such as Alex Berenson. However, it might be best to hear a response from CDC regarding this before passing judgement.
Author: JordanThrilla